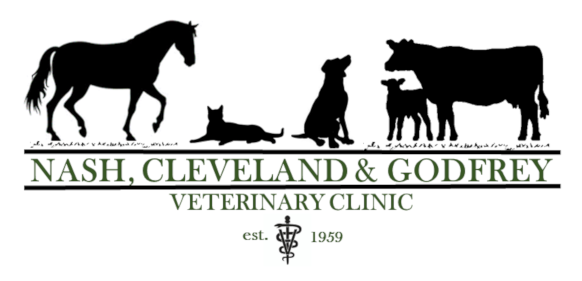 Welcome to
 Nash, Cleveland & Godfrey Veterinary Clinic
Our clinic has been serving the needs of both large and small animals and their owners for nearly 60 years.
We are dedicated to providing Danville and the surrounding communities with quality veterinary medicine and
treating our patients and clients with compassionate care and respect. We invite you to contact us with any
questions you may have or to schedule an appointment with one of the members of our veterinary team.
Phone:  (859) 236-5062
Fax:  (859) 236-1447
Email:  This email address is being protected from spambots. You need JavaScript enabled to view it.